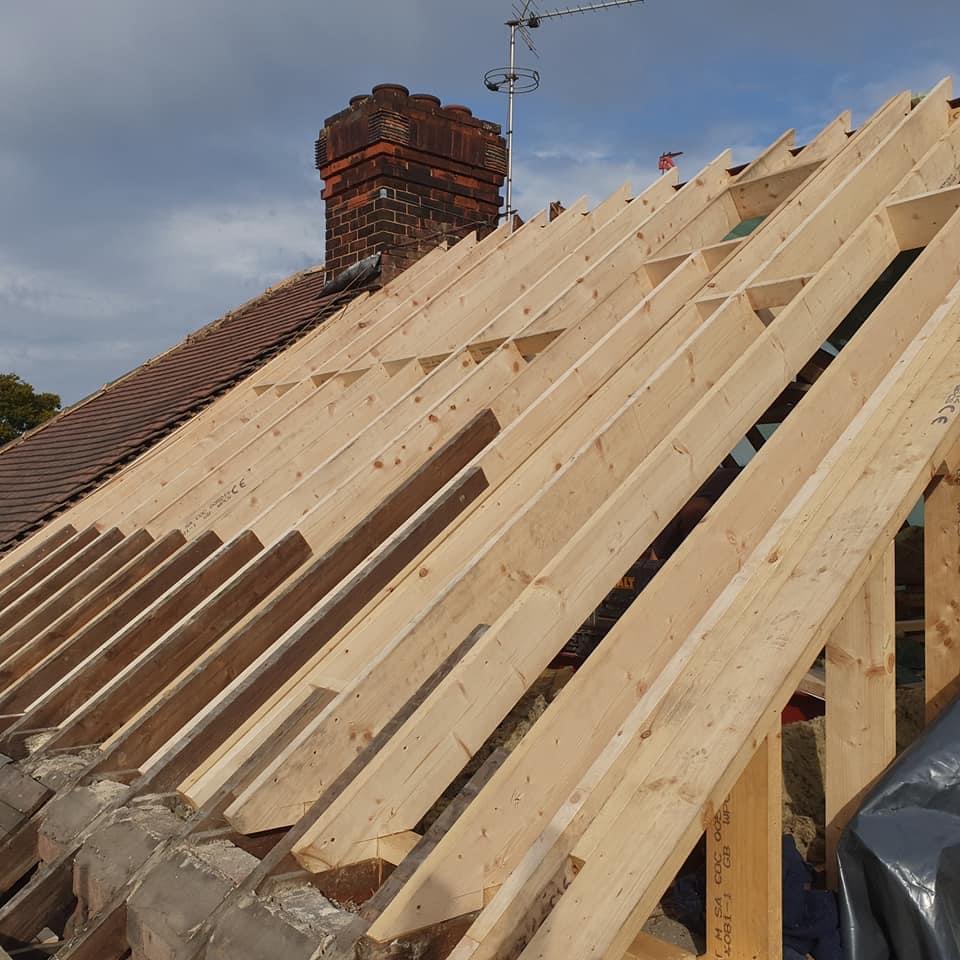 Loft conversions are one of the most common home improvements that take place in the UK, and to get one, it'll take around 3-4 months in total for the average homeowner. Thousands of people choose to have them done every single year, and it makes sense They add value to your property, increase living space, and have the potential to improve your quality of life tremendously. Before getting one though, it is only natural to wonder how it all works. That's where understanding the stages of a loft conversion, the process behind it and the time it all takes is so great to know.
The Loft Conversion Stages of Progression:
The loft conversion process generally falls into 5 stages, each of which can only happen once the last is completed. They're all relatively basic and can be carried out by one firm or company if required, or, split up by each stage. It completely depends on what's easiest for you.
1. Designing The Loft Conversion (2-3 weeks)
The first step is to get your initial design carried out. This can be done any an architect or architectural designer and is where the initial concepts come into place. It will account for the size and layout of your new loft conversion, as well as the facilities inside it. You can then decide if it's going to work for you or make some amendments, depending on the things that matter the most to you. That may well be things like materials, layout options or even price.
2. Planning (Where Necessary) (6-12 Weeks Dependent on Level Required)
Once you've reached a point with your design that you're happy with, the next step in your loft conversion progression is with planning. Full planning is usually not required for a loft conversion, so bear that in mind, but if it is, it takes around 8-12 weeks to be achieved. Even if full planning isn't mandatory, however, it does mean that you're still able to affirm permitted development rights or receive a certificate of lawful development (with takes 3-6 weeks). While that isn't necessary for the work to be carried out, it will save you a huge amount of hassle when it comes to insuring your home or selling the property and being able to prove that everything is above board. It's something we would always recommend.
3. Building Regulations & Structural Calculations (3-4 weeks)
After you have planning permission or certificate of lawful development in hand, the next stage of the process is to get your building regulations in check. Your regs and structural calculations will be carried out to ensure the safety of your build, which will then make sure that you have approval from Building Control. That can be done using a private body, or through your local authority, but is essential for a legal build to take place.
4. Getting a Builder (1-4 Weeks)
Once you have your building regulations, the only thing left to do is find the person or company that you want to undertake your project. You need to find a builder that you trust and feel comfortable with for your project, and that matches your standards too. It's always wise to find the best quote that fits your requirements and making sure that they aren't going to do a bad job. Builder's may well have a busy calendar aside from your build, however, so it isn't uncommon to have to wait a few months for the work to begin. This all depends on which builder you hire and where you're located, too.
5. The Build (8-12 weeks)
Finally, all that's left is the build itself. The build is relatively easy to live with since the work is occurring in your roof but do remember that people will still be in and out of your home and that there may well be a lot of noise in the home too. It's hard work after all, but it's very short-lived and only takes around 8-12 weeks from start to finish in most cases. You can also hire a project management service to help in the build and sure the highest quality of work and most efficient build without any issues or money pits, but that's all down to personal preference, especially with smaller projects.
How Long Does a Loft Conversion Take?
The loft conversion process from start to finish typically takes around 20 weeks. That's including every single stage, and assuming that there aren't any huge delays or that you don't have to wait more than a couple of weeks for your chosen builder to start the project.
Loft Conversion timeline
The Design – 2-3 weeks
Planning / Permitted Development / Lawful Development – 10 Weeks
(Full Planning, up to 12 weeks | Permitted Development or Certificate, 6-8 Weeks)
Building Regulations + Structural Calculations – 3-4 weeks
Builder Selection – 2 Weeks (Depending on time of year and location and availability)
The Build – 8-10 Weeks