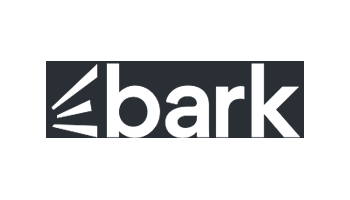 Architects in Nottingham
Award winning residential and commercial architectural services in Nottingham and the rest of the county.
Offering architectural services in Nottingham and Derby at both commercial and residential grades, the CK team work tirelessly on giving you the perfect project. Our team of designers, technicians and architects in the Nottingham and Derby area have decades of experience in the industry, making them perfectly suited for any kind of project, big or small.
We offer services catering to new clients, taking them from initial surveys, designs and concepts, right through to planning, building regulations, and project management to see the work through to completion under our expert guidance too.
We provide clients with the opportunity to tailor this process completely to them, providing only the required services without any unnecessary extras, creating the most cost-effective and streamlined experience.
Planning Applications and Planning Drawings
Planning Application and Drawings Architectural service in Nottingham is an essential service that helps clients navigate the complex planning and building regulations in the city. This service involves the preparation of detailed drawings and plans for proposed building projects, as well as the submission of planning applications and coordination of relevant approvals and permits.
Building Regulations Drawings
Corporate Architectural Services
The whole CK team is also supported by a range of highly trained sales and administrative staff, who are always on hand to help with your project. They ensure you're constantly updated on your project alongside the design team working with you to make sure that everything runs smoothly and you're always in the know. They're here to answer any questions and provide quotations even before you work with us.
CK Architectural
Contact us today to discuss all your project needs
New & Self Build Properties in Nottingham
More and more people are choosing to build their own homes in Nottingham and Derby, both as general new builds and as self builds in recent years. They are a great way to get the home of your dreams since you have control over every aspect, and a lot of the time, that means a lower cost as a result too, since there's none trying to profit from the sale.
The CK team are massively experienced with every kind of new build home. Whether you're a developer looking for a whole housing estate or simply looking for a new build design in Nottingham, then we can take our project through initial concepts and designs right through to planning, building regulations and project management too.
Commercial Architects Nottingham
CK Architectural provide a range of comprehensive commercial architectural services in Nottingham and Derby, as well as the rest of the UK. Our team of architects, designers, sand sales and supporting staff are all well versed in commercial architectural processes and more than happy to help you find the best solutions for your project.
We have the experience and services available to take your project through the entire architectural process. We'll work with you from the conception of your project or idea all the way through to project management, including initial designs, surveying and concepts, planning stages building regulations, all of which is completely tailored to your specific requirements.
40000000
ADDED PROPERTY VALUE
CK Architectural Hull
Out of 5 stars
Overall rating out of 28 Google reviews
Still have a few questions?
Speak to our friendly team today