Building project management across the UK by expert architectural professionals
Building & Construction Project Management
After all of your design and preparation work comes to an end, there is still a huge task standing in the way of you and your finished project, and that is the build process. CK Architectural are still on hand however to offer our comprehensive project management services, removing this stress from your project and putting your mind at ease without decades of industry experience and management expertise.
No matter if your project is a small residential change or a full-scale commercial operation, the CK team give every project the time and attention that it needs to make sure that it only proceeds with the highest quality of work. We cover everything from selecting builders with your approval through to quality control, conflict management, and sign off when all is finished.
We bring to your project:
Expertise
Protection
Efficiency and Reduced Labour Costs
Constant Communication for all parties
Cost & Quality Control
CK Architectural
How much does it cost? View our price guide and get a free quote!
The Building Project Management Process
The project management service is made up of a multitude of different services, all of which is completely customisable to suit your project and budget, and all created and carried out by our architectural professionals.
Construction Drawings
We create construction drawings that builders can use with their site inspection to get an exact plan of what is going to be carried out, what needs to be quoted without any omissions that can be charged later, and with all fixtures and fittings involved.
Tendering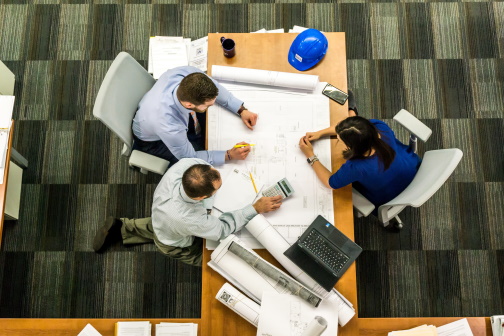 We work with you to tender your build, vetting builders with you as well as recommending some of our own to make sure the right team are selected for the job. That also means making sure to avoid cowboy builders where possible and taking away a lot of the risk that comes along with a build.
Schedule of Works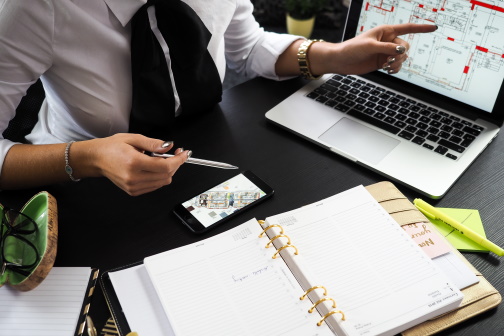 We'll work with the builder as well as our own knowledge to create a schedule of works. That allows a more accurate quote from the builder due to no surprises or exaggerations regarding times and labour costs. It also helps prevent any delays in the finished project.
Contract Administration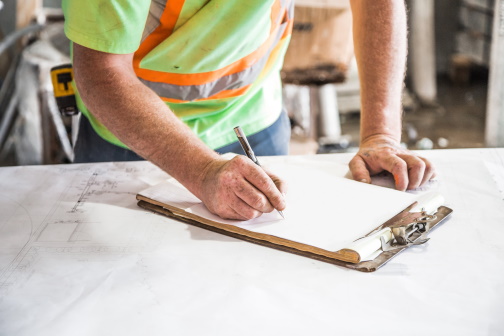 Having a contract between both you and the builder provides both parties with an added layer of protection throughout the project. It means there is also security from insurances, working conditions, and anything else that could cause issues down the line which is easily settled thanks to signed terms.
Site Inspections
Throughout the construction project management, we will visit the site each week and report progress back to the client. This ensures work on-site is progressing as per the agreed programme and costs.
We will also ensure the quality and the build details are progressing as per the drawings. Every second week we host a meeting on site, and we invite the builder and client to be present which allows progress to the discussed and any issues which need resolving can be done. Following each site visit, we produce a report on the project which includes checkpoints such as review against programme, report of build variations which may have cost implications and report on all statutory issues i.e. planning, building regulations, party wall issues, etc. Our site visits are arranged to ensure the builder has constant discussions with ourselves which ensure the works are built as per the signed-off drawings ensuring the client's expectations are met.
The complete project management role is ensuring your property is handed back to you and is ready for use. To ensure the build is complete we coordinate the handover process checking all the statutory requirements have been fulfilled and signed-off, check receipt of all required test certificates, inspect the build to make sure it is as per the drawings and specifications and if not issue a snagging list which identifies the items be rectified.
Our fee for construction project management is based upon the time during the project but as guidance, it is approximately 5% of the build cost.
Still have a few questions?
Speak to our friendly team today