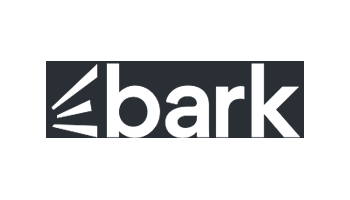 Architects in Sheffield & South Yorkshire
Architectural services in Sheffield, Doncaster, Rotherham, Barnsley, and the surrounding South Yorkshire too.
From our headquarters in Yorkshire, the CK Architectural team offer award-winning architectural services across the Sheffield, Doncaster, Rotherham and Barnsley areas, as well as the rest of South Yorkshire and the surrounding area. Our team of architects, designers and technicians all work tirelessly with our clients to create the perfect project for our clients, no matter what level of complexity.
We have a wealth of both commercial and residential architectural experience in Sheffield and South Yorkshire, taking projects through the entire architectural process to provide a complete package to clients. We work with clients to survey and measure properties, meet and discuss requirements, and create initial designs and concepts before moving through the planning and building regulations phases.
Single storey extensions
Individual and unique designs to improve your primary living areas and create space as well as value
Loft extensions
A loft conversion can create the extra space you've always wanted cost effectively and without taking up space outside
The team also offer a project management service too, where a member of the team will oversee your build alongside you, taking the stress and difficulty out of your hands and ensuring that your project is a success. We'll work with you to find the best builder for the job, administer contracts, and perform regular site inspections to ensure that you're always one step ahead, having only the highest quality work without wasted time or resources.
All of this along with our team of friendly support staff means that you will have a truly incredible experience working with CK. We'll update you every step of the way throughout your project, ensure you always have someone to answer your questions and queries and are always on your way to a truly successful project.
CK Architectural
Contact us today to discuss all your project needs
Residential Architectural Services in Sheffield & South Yorkshire
The CK Architectural team work with clients through every single step of the architectural process in Sheffield and South Yorkshire. We carry out surveys, concept designs, full plans, undertake the whole planning and building regulations processes, and can even manage the build too. From loft conversions and house extensions to entire newly built properties, our team have a huge amount of experience.
No project is too small or too large, as our experienced team strive to consistently make sure we're able to make every homeowner's property dreams come true.
Commercial Architects in Sheffield
Commercial architecture is a huge part of our service in the Sheffield & South Yorkshire region. We work in all industries at all levels, from education, hospitality, retail and office buildings to warehousing, agricultural buildings and anything else a client could possibly need.
With over 150 years of experience across our architectural staff, we have all of the skills and expertise you could possibly need to make your project a success.
40000000
ADDED PROPERTY VALUE
CK Architectural Hull
Out of 5 stars
Overall rating out of 28 Google reviews
Still have a few questions?
Speak to our friendly team today