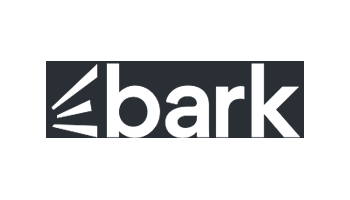 Architects in Liverpool
Award winning residential and commercial architectural services in Liverpool & Merseyside.
The CK team offer architectural services across the whole of Liverpool and Merseyside, as well as Blackpool, St Helens, Chester and Southport. We take projects through the entire design process, working with you with surveying, concept designs and initial discussions to work your vision into reality, and then taking the project through planning, building regulations, and project management too.
Our architectural services in Liverpool are completely tailored to you, ensuring you only get and pay for the services you want and can create your own bespoke project. Whether you're already part way through or have a family friend you want to finish the job, we can work with you.
Single storey extensions are an incredible way to create beautiful and practical living space, all by utilising some of the free space that is around you. They're perfect for kitchens, sunrooms, living rooms and features.
Building and Regulation Drawings
Building and Regulation Drawings in Liverpool refer to the architectural plans and technical drawings that are submitted to local authorities for approval before the construction of a building or alteration of an existing structure.
By using the space that you already have, it's easy to create a stylish living space in the most affordable way with a loft conversion. We can take care of the whole design, from structural engineering to fixtures and fittings.
Corporate and Commercial
Corporate and commercial architectural services in Liverpool refer to the specialized design and planning services offered to businesses, corporations, and commercial properties in the city.
Planning Application and Drawings
In Liverpool, Planning Application and Drawings Architectural service is an important aspect of the construction industry. This service involves the preparation and submission of planning applications and drawings.
With architectural services catering for both commercial and residential clients, the CK architectural team can bring your project to life at only the highest quality and lowest costs possible. We create purpose built and client minded designs that are all entirely unique to the specifically required budget, requirements and vision of each client.
With a team of architects, designers, technicians and supporting staff, we're always happy to provide quotations and advice before you begin your project. Contact us today to speak to a member of the team and see how we can help you today.
CK Architectural
Contact us today to discuss all your project needs
Full House Builds in Liverpool
We have a wealth of experience in designing properties from nothing but a vision or idea of practicality. whether it's a new build design to provide you with the perfect family home or a self build first home that can save you more money than buying ever could, we have the skills and experience to make it happen alongside you. They provide a modern, uniquely built property exactly as you want it and for what is typically much cheaper than existing homes.
Whether it's a small first home or a large development or housing estate, the CK team have the expertise your project needs to be a huge success, from initial design and concepts all the way through to planning, building regulations and project management too where required.
Commercial Architects Liverpool
The CK team has a wealth of experience in commercial level architectural services. Our architects and designers have worked on projects of all sizes across a multitude of industries, from industrial design, factories and warehousing through to full housing developments, agricultural buildings, retail spaces and everything in between.
We have the facilities to take any commercial project through the entire architectural process. From surveying, designs, state of the art visualisation and anything else required for the project or for stakeholders, right through to project managing the build to ensure efficient spending, only the highest quality and a build that is ready to handover snag-free, we have anything your project could possibly need.
40000000
ADDED PROPERTY VALUE
CK Architectural Hull
Out of 5 stars
Overall rating out of 28 Google reviews
Still have a few questions?
Speak to our friendly team today