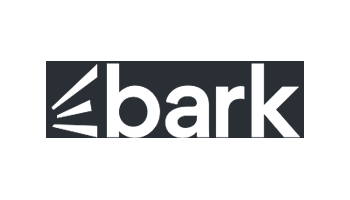 Architects in Solihull
Award winning residential and commercial architectural services in Solihull.
With designers and architects in Solihull as well as the rest of the West Midlands, CK Architectural offers all of our multi award winning services across the entire West Midlands region. Our dedicated service takes our clients through every single stage of the architectural process seamlessly, all completely tailored to your personal needs for your project.
From initial meetings, surveys and concept drawings through to planning drawings, building regulations drawings and project management, we offer everything you could need to make your project perfect.
Single storey extensions
Individual and unique designs to improve your primary living areas and create space as well as value
Loft extensions
A loft conversion can create the extra space you've always wanted cost effectively and without taking up space outside
With over 150 years of experience in the architectural industry across over 15 members of staff, we will endeavour to give you the best possible experience at each and every step of your journey without a hefty price tag that most architects in Solihull would charge.
Contact us today to speak with a member of our experienced team and let us give you all of the quotes and advice you need to get a good understanding of what your project may entail.
CK Architectural
Contact us today to discuss all your project needs
What We Offer
Our architects in Solihull provide everything that you need for a successful project, offering a variety of essential and comprehensive services that are all tailored to meet your project's every single need. That is the same for residential house extensions as it is for commercial architecture in Solihull.
We provide surveys and design services created to capture what your property is as well as what it could become, combining both your ideas and our own into the best design options possible. Our architects in Solihull then take these through the necessary planning and building regulations phases to gain all of the permissions that your projects needed, making any required amendments at no extra cost and getting your designs ready to build.
Even in addition to these services, our architects and designers in Solihull and the West Midlands have even more to offer. We provide additional extras like cutting edge 3D visualisation to see what your project will look like before work begins, as well as advanced mechanical, plumbing and electrical drawings, builder tendering, and so much more.
Project Management Services
Our most senior architects in Solihull provide a project management service to both clients and non-clients in the area that is dedicated to providing the most comprehensive and stress free experience possible throughout the building process of your project.
In this project, your architect or project lead based in the Solihull area will help you to find the best builders for the project, take the lead in communicating your thoughts to them, resolving any issues on your behalf to maintain positive relationships, administering contracts and ensuring legalities, and ultimately making the experience as easy and stress free as possible with as much or as little involvement from you as you like.
We visit you and the site every two weeks, ensuring only the best quality of work is being carried out and ironing out any potential bumps in the road even before they're allowed to happen. That saves you time and money on your build overall, saving on wasted materials, labour and rectification of problems that are common in the industry, all through our decades of on site experience and management expertise.
Commercial Architects in Solihull
One major arm of our business lies within commercial sectors in Solihull, as our architects have a vast array of experience in working on projects of all sizes. From industrial, commercial and office buildings to social structures like restaurants shops, leisure centres, museums and even parking facilities, we have an extremely vast portfolio across our team to ensure we have everything you need to make your organisation a success.
40000000
ADDED PROPERTY VALUE
CK Architectural Hull
Out of 5 stars
Overall rating out of 28 Google reviews
Still have a few questions?
Speak to our friendly team today