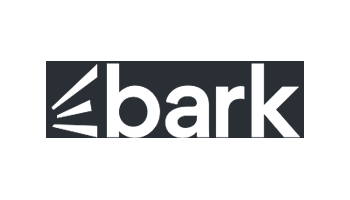 Architects in Wakefield
Award winning residential and commercial architects and designers in Wakefield and West Yorkshire.
CK Architectural provide our award winning services through our designers, technicians and architects all across Wakefield and the rest of West Yorkshire county. We work in both residential and commercial architectural sectors across Wakefield from our central HQ based in Leeds. From loft conversions, house extensions and garage conversions in Wakefield to commercial-grade work, we have the perfect team to help.
Our team is designed to be able to provide a full service architectural experience. We take our clients through each step of the architectural journey, able to offer surveys and initial meetings across Wakefield, before creating designs, working with Wakefield council to achieve relevant planning permissions, building control approval, and any additional works you require too.
We believe in working with our clients and not just for them. This is why we always encourage you to contact our team and learn more about our service, where we can offer you free quotations and advice as well as answer any questions you might have about beginning your project.
Single storey extensions
Individual and unique designs to improve your primary living areas and create space as well as value
Loft extensions
A loft conversion can create the extra space you've always wanted cost effectively and without taking up space outside
With architectural services catering for both commercial and residential clients, the CK architectural team can bring your project to life at only the highest quality and lowest costs possible. We create purpose built and client minded designs that are all entirely unique to the specifically required budget, requirements and vision of each client.
With a team of architects, designers, technicians and supporting staff, we're always happy to provide quotations and advice before you begin your project. Contact us today to speak to a member of the team and see how we can help you today.
CK Architectural
Contact us today to discuss all your project needs
Residential Architectural Services in Wakefield
With our head office based in Leeds, we have a vast knowledge of the whole of the West Yorkshire area, including having hundreds of projects in Wakefield.
We have a constantly growing relationship with the Wakefield Council and local Build Control authority, ensuring that we're fully equipped to give you the best possible chance of success in every aspect of your project, all from the same award-winning team.
With over 150 years of combined experience across the whole team, you're always in safe hands working with any member of CK. Contact us today and we'll do everything we can to make your project a success.
Commercial Architects in Wakefield
The CK team has a wealth of experience in commercial level architectural services. Our architects and designers have worked on projects of all sizes across a multitude of industries, from industrial design, factories and warehousing through to full housing developments, agricultural buildings, retail spaces and everything in between.
We have the facilities to take any commercial project through the entire architectural process. From surveying, designs, state of the art visualisation and anything else required for the project or for stakeholders, right through to project managing the build to ensure efficient spending, only the highest quality and a build that is ready to handover snag-free, we have anything your project could possibly need.
40000000
ADDED PROPERTY VALUE
CK Architectural Hull
Out of 5 stars
Overall rating out of 28 Google reviews
Still have a few questions?
Speak to our friendly team today