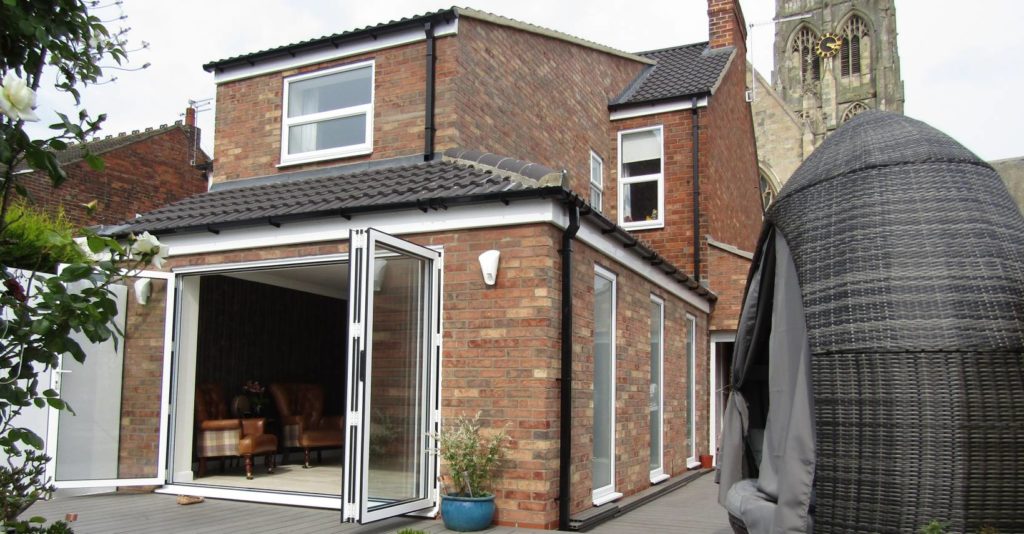 In a nutshell, you will almost certainly need planning permission for a wrap around extension rather than using your permitted development rights. The sheer size of a wrap around by its very nature means that you exceed the width restrictions for permitted development. On top of that, the corner of the extension is technically not sharing a wall with the original property.
Wrap around extensions are one of the most effective ways to grow your home space. They combine the benefits of both rear and side extensions (in most cases) to create practical and scenic living all from one renovation. As you're essentially putting two extensions together when you're making a wrap around extension, however, planning permission and Permitted Development become slightly more complicated.
What is a Wrap Around Extension?
A wrap around extension is essentially getting a rear extension and a side extension at the same time and connecting them together. That means that they essentially form some kind of L-shape around the original property. This is what gives them their name.
They can still utilise internal walls to make them used for separate purposes if need be, but the shape of them is what essentially defines them as what they are. The most common uses for wrap around extensions are to make utility rooms as well as kitchen diners, but they are incredibly versatile, so you really can do just about anything with them.
Why A Wrap Around Extension Needs Planning Permission
Wrap around extensions need planning permission for a couple of different reasons, and with the planning policy being largely subjective and upheld differently by different councils, different people may well say different reasons for why this is. The most common answers from a good architect or architectural professional come from two separate areas.
The Size
For any extension to be allowed under your permitted development rights, it has to be under the size restrictions, or else it will need planning permission. That means that:
It has to take up less than 50% of the original garden space of the property
It has to be less than 3 metres (or 4 if detached) (unless Prior Approval is used)
Less than 4 metres high
The Corner
The second area that is often used to explain why wrap around extension can't use Permitted Development and require full planning is that the corner of the extension, where the side and rear meet, actually doesn't have any shared walls with the original property.
This raises all kinds of concerns from a planning permission perspective. As a result, it's almost always going to result in a full planning application needing to be filled.
What You Need to Do
The bottom line for wrap around extensions is generally that there's not very much that you can do. That's aside from getting a full planning application from your local council. It's always worth speaking to your local architect or designer to get specific advice on your situation and to have the planning process taken care of properly, along with the required drawings.