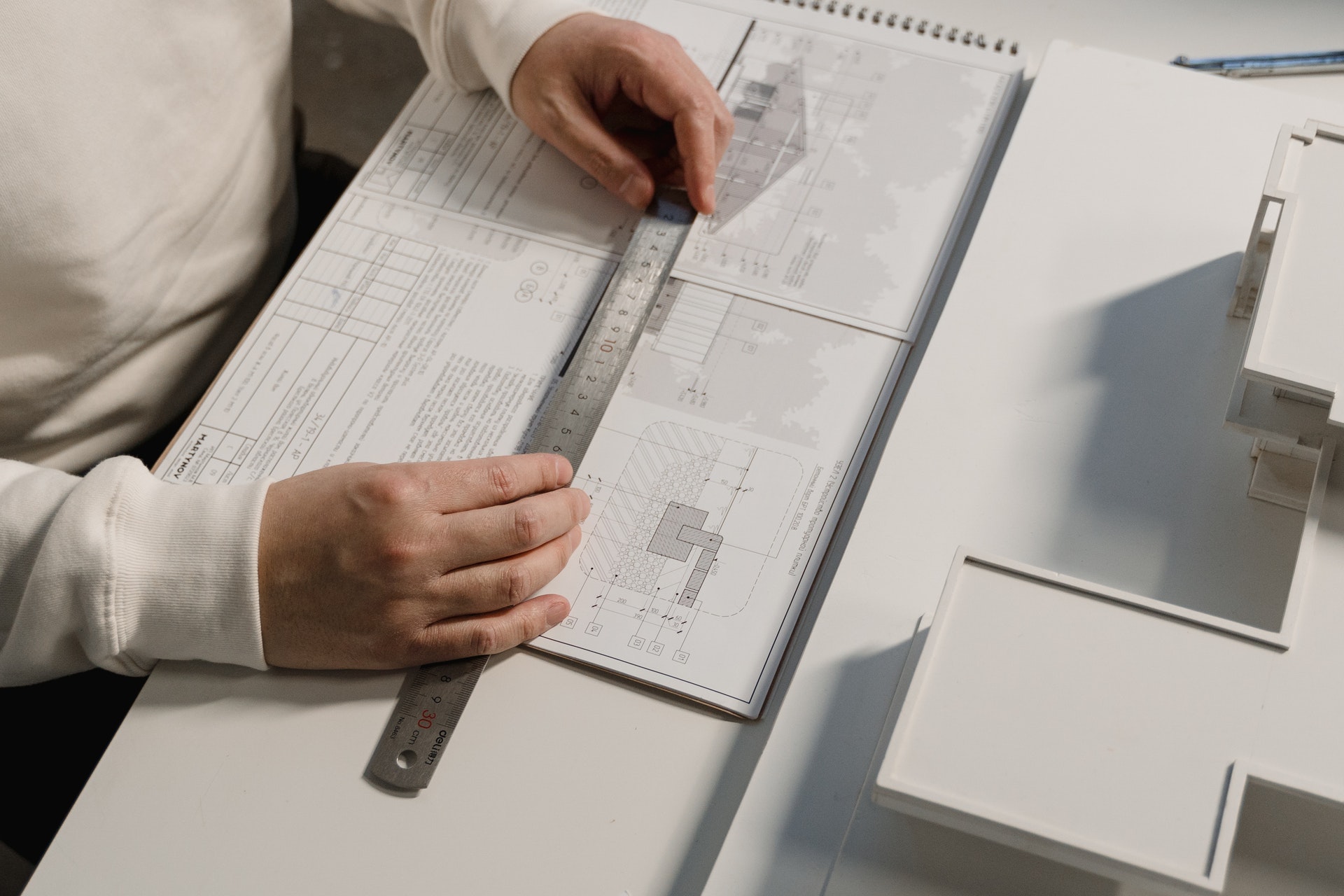 House extensions are a hugely popular home renovation, but one common question is how an architect should be involved in the process. Simply put, you do not always need an architect for an extension, no, but in reality, it will almost always be dramatically easier, more efficient and of a higher quality to use one, or another architectural professional. That goes for extensions of any size.
As experts in the field, architects and designers have specialist knowledge of every inch of the extension process. They know how to make the most of your space make sure you love your project, get it through planning and get it built properly too.
This is because of the process that house extensions follow. The process typically comes down to four stages:
Design
Planning
Building Control
Building
Each one of these areas benefits from the involvement of an architectural professionally differently. Each will also follow different procedures too. That's depending on the type and size of the project in question. However the process unfolds, an architectural professional will ensure quality, accuracy, efficiency, and less wasted time and money at every turn. When investing the money that house extensions require, that really is a monumental factor.
Design Phase
In the design stage of your project, an architectural professional ensures you have a design you know is both functional and something designed to fit your needs. Using their expertise and skills alongside your preferences and needs, they can work with you to create something that is both practical and something that you'll love to have as a part of your home or property.
This means access to the latest in trends, technologies and future first design knowledge in addition to listing to exactly what you do and don't like to create something you love. You'll be able to change and tweak this to fit perfectly before wasting any time or money in moving forward, which in itself is a massive saving
Planning Phase
In the planning phase of an extension, you will almost always need an architect or designer for any full planning application and even permitted development enquiries can benefit massively from having one. It shows you and the planning authority exactly what you intend to do and show your builder exactly what their constraints are too. That is on top of being required to provide supporting documents like site and location plans that an architect could do with ease.
Architectural drawings massively increase the likelihood of success even with simple changes made to the drawings which would otherwise likely take a huge amount of time and resources to put right before any work could be carried out. That is on top of mandatory site inspections to ensure any work meets requirements, which without an architect, would be entirely dependent on your builder's estimations.
Building Regulations Phase
Building control is another vital part of the house extension process that an architect could make much more efficient, safe and likely to succeed at a minimal cost. This is through building regulations drawings which are submitted to building control for them to approve and allow you to start building. They show Building Control the quality, safety and legal aspects of your proposed build, as well as show your builder exactly what the plan is so that they can create a site plan based on work you know is approved.
Without an architect or designer, the alternative here is allowing your builder to build and seek approval regularly throughout the process. While this removed an architect from the process, s it means that the build is entirely down to your builder. Building control may find issues or require changes at any stage, halting the building and causing costly rectification of work before anything can proceed. Should that happen more than once, it incurs a huge charge on labour, material and time costs all at the same time.
Building Phase
Finally, the last aspect of an extension is of course the building process itself, and although an architect is likely needed here in terms of technical requirements and drawings, that doesn't mean that you don't need to consider the use of one. After all, they offer a completely objective and authoritative 3rd party approach and massively reduce risk factors of the build itself.
Many architects or architectural professionals like us will also offer a project management service. This means using their skills and their advanced technical knowledge to manage the entire build process on the client's behalf. That includes everything from vetting builders, payment control and problem mediation right through to quality and site assessments regularly, and ensuring your build is done properly, on time and stress-free, all of which can save you a fortune.
Conclusion
Although it is clear here why an architect is needed to make things as effective as possible, it doesn't actually mean again that an architect is strictly needed, from a legal point of view at least. Most of these processes can of course be done without the involvement of an architect or designer.
Permitted development enquiries for example can be done with just a sketch of the project proposal. Building control can use the building notice route to regularly inspect your build as it is carried out. Even the design itself can be done using a builder's best judgement or your own. It is entirely down to you.
Any architectural professional will tell you, however, that the safety, efficiency and quality that will be experienced working with them however is dramatically greater if you do. Using all of the methods above as well as the wealth of knowledge, foresight and control they offer to you before any work is carried out removes almost all of the risk of your project, all from just one or two professionals by your side at every stage.
For more information on this topic or your own extension project, contact the CK Architectural team today.