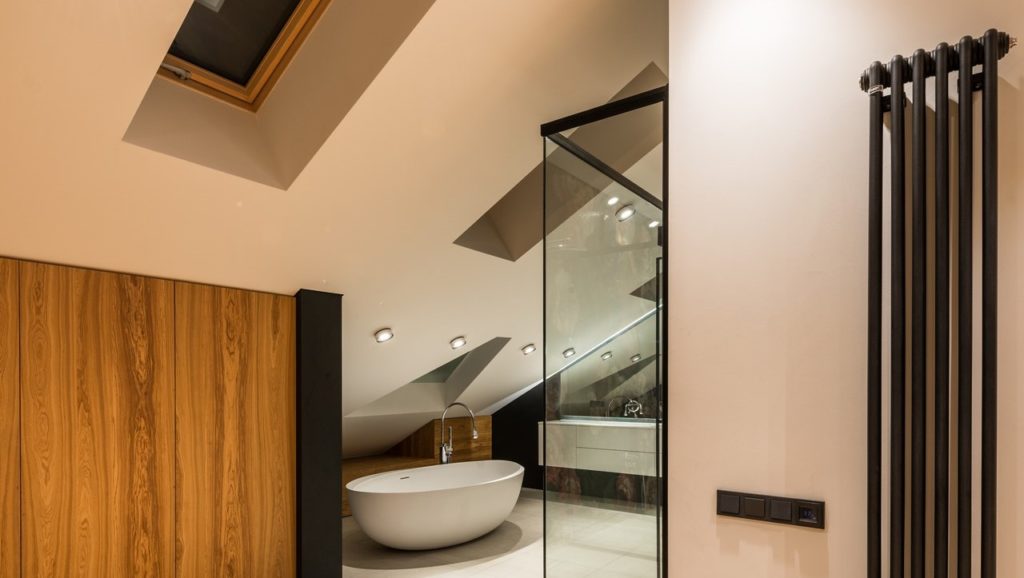 Loft conversions are one of the easiest and most budget-friendly ways to grow your home. There are 4 main types of loft conversion, which are roof light (or Velux) loft conversions, dormer loft conversions, hip to gable loft conversions, and mansard loft conversions. Each is more than viable in providing a great home improvement, but they do have their own unique advantages and disadvantages too.
Roof Light/Velux Loft Conversions
Rooflight loft conversions, or Velux loft conversions as they are also commonly known, is the simplest and easiest type of loft conversion. That is because the shape of the roof is practically unchanged when this takes place, as a window is simply added instead. That means it is typically the quickest, easiest, and cheapest type of conversion available.
Dormer Loft Conversions
Dormer loft conversions are the second most popular type of loft conversion. They have everything that roof light conversions do, with the added benefit of increased height wherever needed. The dormer can be a small, boxed section where headroom would be the most needed or even almost the full width of the house if needed.
This does add slightly more complexity to the situation since the roof does need to be altered in places and planning may be more restrictive. The price will also be higher reflecting this in most cases, too.
Hip to Gable Loft Conversions
Hip to gable loft conversions is the next most commonly seen type of loft conversion. They effectively change the roof so that where it sloped down to its lowest point (the hip), it is lifted in line with the highest to create a large volume of space inside. It's a highly effective way to get more space from a hipped roof which is typically the smallest type.
The downside of course is that this is a relatively large change in the roof structure, and it will cost more money and be a longer build time than other types of conversion. For hipped roofs that may not have any other option, however, it still makes loft conversions a possibility, and that's difficult to fault.
Mansard Loft Conversions
The final commonly seen type of loft conversion is a mansard loft conversion. A mansard roof is essentially where one or both sides of the roof are raised entirely, sloping inwards at around a 70-degree angle until the tip, where it flattens off to a much lower angle. These of course give you the maximum possible place for a loft conversion since they have the potential to make a roof the size o a whole floor of your property.
The bad news with a mansard loft conversion however is that the roof will of course be the most complex and the most difficult type of loft conversion. It will require the most comprehensive planning of all types of loft conversion, and it will also take the longest time to build and be the most expensive in most cases too.
Summary
All in all, any loft conversion is a great way to expand your living space. They open a number of doors to improving your home life and really can give you a new lease of life, no matter what you need them for.
Ultimately, the best loft conversion is always going to be one that is purpose-built for what you need from it. Speaking to a designer or architectural professional is always the best way to get the perfect renovation, and there's always a number of people on hand who can help you achieve it.