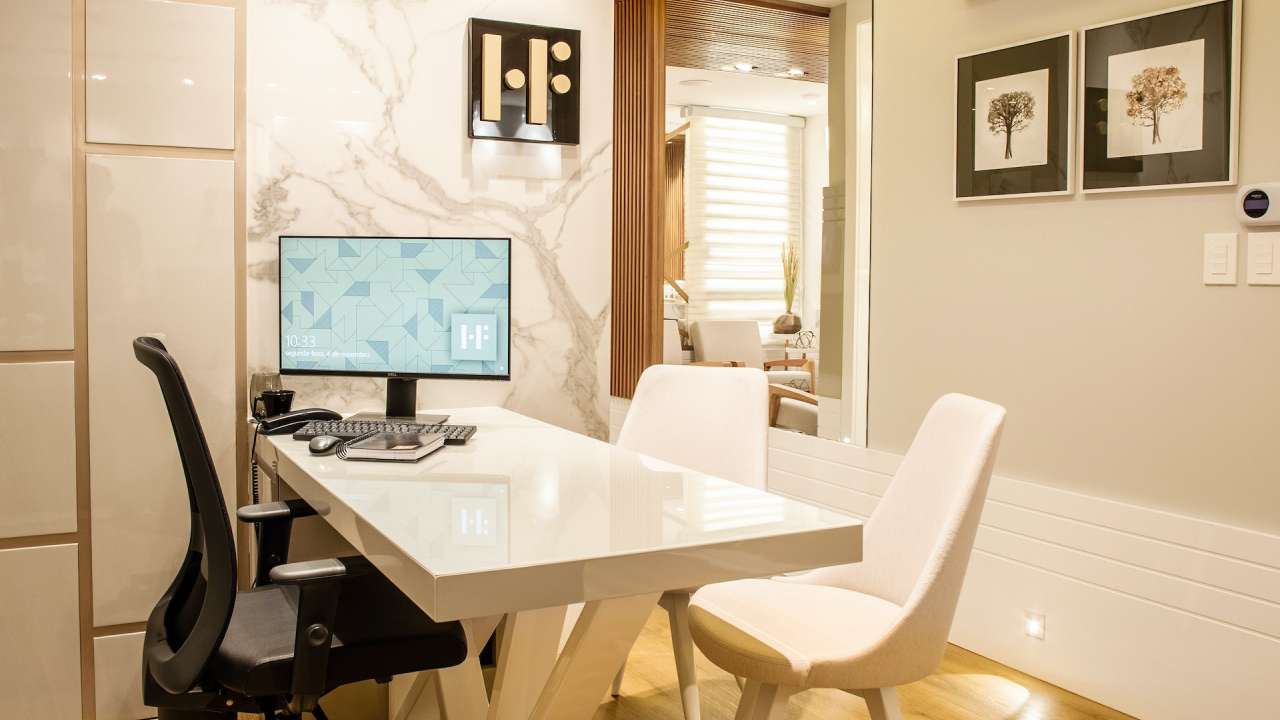 Extending your house to add a home office can be an ideal way to give yourself more practical space at home while increasing your property value at the very same time. It's a hugely practical space, after all, providing you follow the right advice. In fact, the Telegraph even reported that a well-thought-out home office can add up to 10% to the value of a property in the UK following COVID-19.
While any usable space could be considered a success for this particular type of space, getting it right is a whole different ball game. As architectural professionals, the general advice we would give is that the space needs to be light, comfortable, clutter-free and productive above all else. That's on top of the extension being of good build quality of course, and getting relevant permissions.
To make it as simple as possible, we've broken it down into these 3 key areas.
Planning considerations
First and foremost, planning is a good thing to think about at the beginning of any house extension considerations, home office or not. Depending on your property and where you are looking to extend, planning should hopefully be an easy part of your journey.
If you are building to the rear of your property, and not taking up more than 50% of the property's original garden space, and you're extending less than 3m away from the rearmost wall, you should be in the clear to use permitted development. This is typically the case for the side of the property as well.
If you're looking at a front extension, this is slightly different but still more than possible. An architectural professional like ourselves can give you all of the advice you need on whichever direction you want to extend in. We'll also help you get a better understanding of any conservation area or article 4 directive implications too.
Building Regulations
Building regulations for a house extension that is going to be used as an office again is a relatively straightforward process. An architectural professional will use your details and any existing drawings to create tailored building control-ready drawings that cover all of the additional features that will make up the construction of your home office.
Building control approval is essential for any habitable space to be constructed in the UK as a general rule, and it covers things like minimum sizes, heat, light, ventilation, safety, fire legislation and a range of other things too, all to ensure your finished project will be up to legal standard.
Again, any architectural professional such as ourselves will be able to help you with your building regulations drawings and tailor them to the extent you'd like, whether that be simple building regulations drawings or complete working drawings ready to hand to a builder.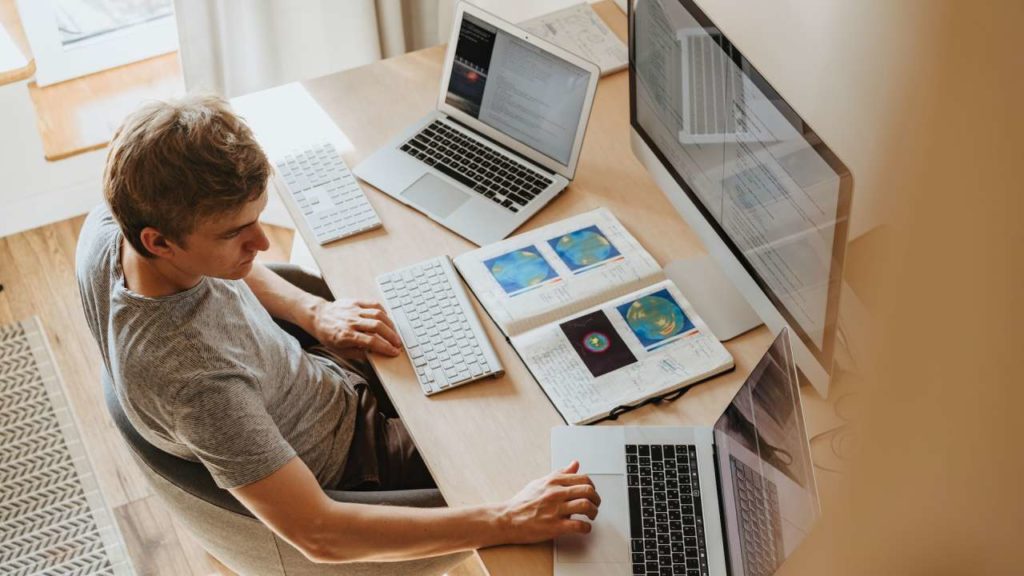 Design choices
So, after planning and regulations are covered, the next key consideration (which is actually often the first port of call in the actual drawing process) is to design your space.
Using an extension for a specific purpose like a home office can bring with it a host of specific recommendations that a designer or architect could make, helping to ensure the space will be perfect for years to come. That applies to spaces that might change too.
Placement
As we briefly covered in planning, the placement of your extension is fundamentally important to its overall success as a home office in the long term, and it's something to think about from the start.
Firstly, you need to think about how the space will work alongside the existing property. Will there be a good flow, will you enjoy the aesthetic, will it cause any issues or distractions etc… these are all key points that will be discussed to ensure you know what you have to work with from the get-go.
Natural light
Next, you want to make sure that your new home office extension is going to have enough natural light for it to be usable for your specific work needs. Natural light can really make or break a space. You ideally want somewhere light and bright full of open space and a warming atmosphere to keep things productive and vibrant.
This can be influenced by all kinds of factors, from window use, extension placement and roof type to light coming from elsewhere in the property and all kinds of other things. Lantern and skylight roof options are hugely popular in home office extensions because of this, but again, your architect or designer will give you all of the options on the table for you to work with.
Distractions (access& noise)
A home office needs to be a workspace first and foremost, and that is precisely why another core design consideration from an architectural perspective is to make sure that your space will be productive. That comes as a result of several things.
You need to think about what rooms will be surrounding you, how noisy your space will be, and how easily distracted you could be (say, by walking past the fridge every time you need to use the loo…). The list goes on. A good architectural professional will factor all of this in, making sure your space is purpose designed for the long term and not just something that looks nice in theory but doesn't work in practice.
Pleasant space
Finally, for a home office to be designed truly to its ultimate potential, it's pivotal to consider how you will make the space comfortable and enjoyable. Having a box-sized extension barely big enough for a desk that gets no light and has no room for storage, for example, is a prime way to quickly dislike your new space.
Instead, by designing your room to have storage space, ample room for movement and creative thought, possibly even breakout spaces, or multifunctioning applications… It all comes together to truly make your home office a thriving work environment and not a new storage room after a few weeks of novelty.
Summary
All in all, these are the main steps that your project will take in order to become a thriving home office environment as well as a valuable house extension that services your whole property in the long and the short term.
Any competent architectural professional should be able to walk you through all of your options alongside you, breaking down what's available to your unique situation, budget and project requirements and helping you to design something incredible.
Our very own team at CK Architectural have worked on projects like this in all shapes and sizes across the country. From independent detached office spaces and converted garages to single and even double storey house extensions that have office space as their core functionality, we take care of everything for you, from drawings to application submission and liaison all from the same team of national and local experts.
For your own free advice and quotations, contact our offices today.