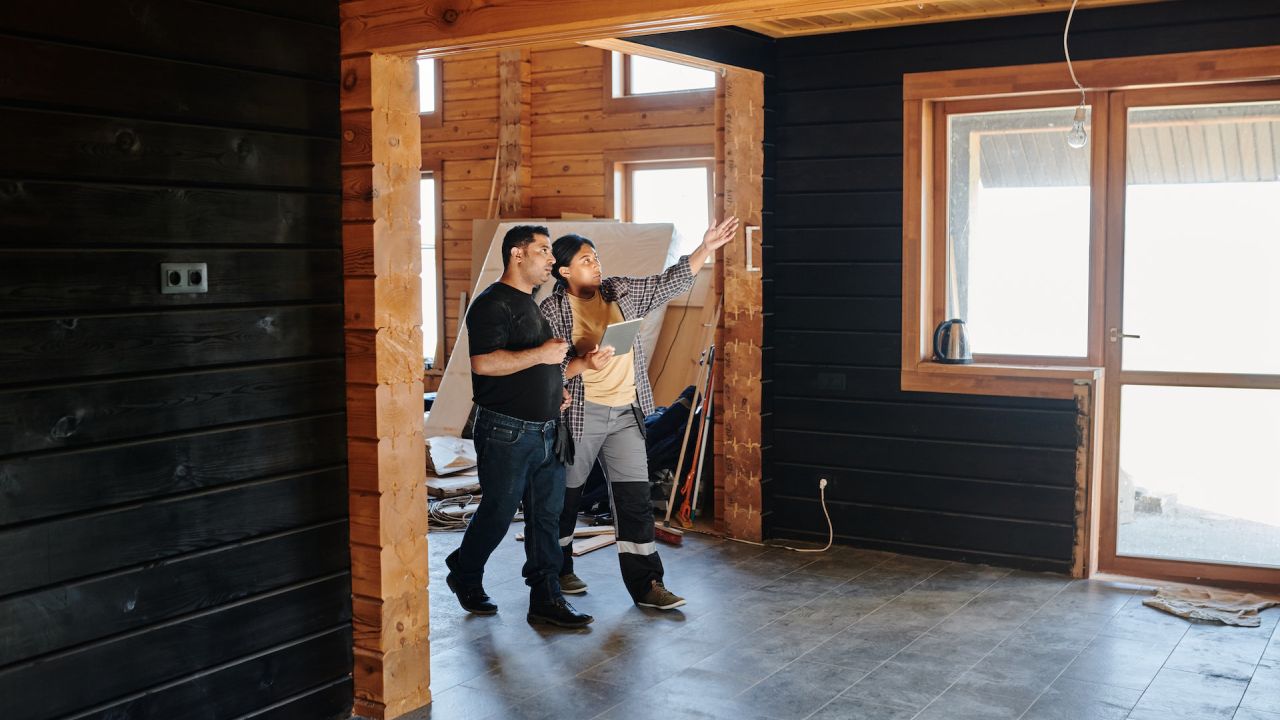 Finding a reliable and skilled builder can be a daunting task. Whether you're planning a home renovation project or constructing a new property, choosing the right builder is crucial to a properly completed build. The last thing you want is to hire a cowboy builder who delivers subpar work or leaves your project unfinished. This is precisely why it's pivotal to understand just how to find a good (or great!) builder for your project, and how to spot a bad one in the process.
Check for Popular Providers in Your Area
Start your search by looking for popular builders in your local area. A quick online search can provide you with a list of reputable builders who have established a strong presence in your community. Popular builders are often a safe choice as they have a proven track record and a reputation to uphold, and while that's not a surefire way to be safe, it can speed up the process.
Browse Local Comparison Sites
Local comparison sites can be a valuable resource when it comes to finding a good builder. These platforms allow you to compare different builders based on customer reviews, ratings, and prices. Reading reviews from previous clients can give you insights into the builder's workmanship, professionalism, and reliability, and also be a great way to get comparable quotes in the process too. In fact, some of these services even help to offer extra safety, just be sure not to succumb to marketing tactics.
Ask for Recommendations from Friends
One of the most effective ways to find a trustworthy builder is through word-of-mouth recommendations. Ask your friends, family, and colleagues if they have had any positive experiences with builders in your area. Personal recommendations provide a level of assurance and can help you narrow down your options often far more than a review from a stranger ever could.
Speak to Other Professionals in Similar Industries
Professionals in related industries, such as architects, surveyors, or interior designers, often work closely with builders. They can offer valuable insights and recommendations based on their experiences. Reach out to these professionals and ask for their suggestions when it comes to finding a reputable builder if you are working with any of them already, especially architects and designers who you will likely already have a good rapport with through the design stages of your build.
Interview and Get Quotes from Interested Parties
Once you have compiled a list of potential builders, it's time to reach out to them and set up interviews. Treat these interviews as an opportunity to assess their professionalism, and communication skills, and to get a general feel for them as individuals and the attitude they have towards work. During the interview, discuss your project requirements in detail and ask for a written quotation, as well as any questions you might have or advice on anything else you think is good to know.
Spotting a Bad Builder
While being able to find a good builder is vital, what is just as important is being able to differentiate between a bad one. Cowboy builders are rife since build costs and demand has skyrocketed in recent years and desperation is creeping in, so knowing what to avoid can be a huge help to having your project done to the extent it deserves.
Read their reviews and history
Take the time to read online reviews and testimonials from previous clients. Look for patterns of positive or negative feedback to get a sense of the builder's reputation, and how legitimate you feel these reviews are too.
Ask for previous work examples/experience
Request to see examples of the builder's previous work. This will give you an idea of their capabilities and the quality of their craftsmanship, and a good builder should be happy to show off their completed work.
Check the company's reputation
Look for any negative press or complaints against the builder or their company. Check if they are registered with any professional organisations or trade associations, search for them on social media and online, and generally look for specific names as well as companies to make sure you're getting a well-informed picture.
Check for accreditations
Builders with relevant accreditations and certifications demonstrate a commitment to industry standards and best practices. Look for qualifications such as membership in trade associations or certifications from recognised bodies, as well as awards, insurance, and anything else that helps prove they are legitimate.
Get a Written Contract
Before starting any work, ensure you have a detailed written contract in place. The contract should outline the scope of work, timelines, payment terms, and any other important details. Review it carefully before signing and make sure you understand all the terms, and if a builder is avoiding doing so, it's always best to steer well clear.
Understand Payment Terms Clearly and Contractually
Discuss payment terms with the builder and make sure they are clearly defined in the contract. Avoid builders who demand large upfront payments or those who insist on cash-only transactions. A reputable builder will have fair and transparent payment policies.
Conclusion
Learning how to find a good builder is crucial for the success of your construction or renovation project. By following these tips, you can increase your chances of hiring a reliable and skilled professional. Remember to do your research, ask questions, and if you're still unsure or in a position to do so, never be afraid to use a professional project management service to take care of this for you either. Getting everything in writing and understanding the payment terms will protect both parties and ensure a smoother working relationship, minimise risks, and save time and effort if anything goes wrong too.