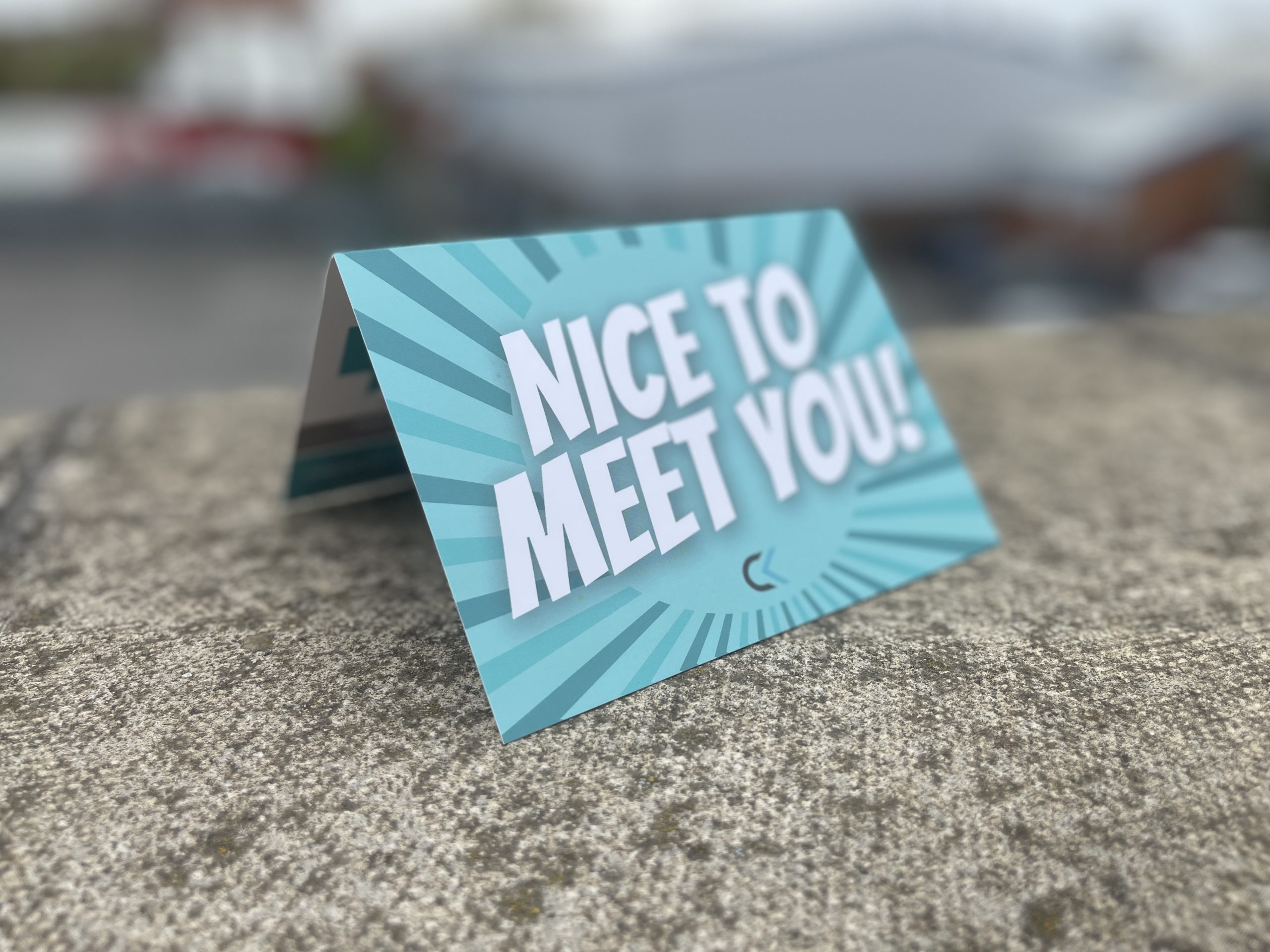 Events of recent years have meant we meet face-to-face less, and that's understandable to a certain degree, we all love improving efficiencies in our business, but we don't believe it should be at the expense of some good old values.
Not only does meeting face to face mean we can offer a better service to our clients, it means we build better more trusting relationships.
Our clients get to meet the designers that are working on their projects, building their dream home, and that's why we're increasing our face to face meetings.
Granted, we can't get to see everyone, but as we branch out into more corners of the United Kingdom to design kitchen extensions, double storey extensions, loft conversions and out buildings, we'll be coming to see more and more of our clients face to face.
With that in mind, we've created a Nice to Meet You card to leave behind, that explains what happens after we've met you, complete with all of our contact details for when you want to ask a question or simply proceed to the next step with your project.
If you'd like to talk about your project with one of our designers, please email welcome@ckarchitectural.co.uk and book in with us, we're looking forward to hearing what you'd like to do with your home or business to make it bigger and better.